Blog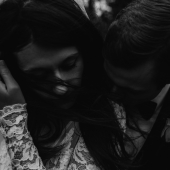 (05/03/19)
From the minute I arrived with Jess and Alex to their Cripps Barn wedding , I knew something special was going to happen, I just didnt realise quite how much. Jess and Alex first saw some of my work after a friend of theirs had a cool shoot in Snowdonia and then also got married , they wanted the same style!Jess and alex's wedding...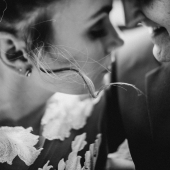 (29/12/18)
Wow.... Its not often Im speechless.....but as I compile my favourite images from all surrounding hard drives ...It actually dawned on me how amazingly lucky I am and also how fantastic my couples are. How many of them put so much trust into me to capture their most special day and document critical and wonderous moments on their behalf....It...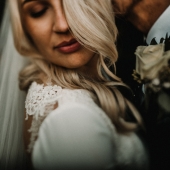 (06/11/18)
When Amy and Howie asked me to be their Iscoyd Park wedding photographer I squeeled, its such a beautiful venue and when the day came , the sun was shining and the romantic and beautiful Georgian house came alive in all its glory.The venue itself is an exclusive 18th century Hall sitting on the borders of North Wales , Shropshire and Cheshire....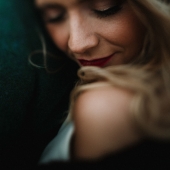 (29/10/18)
When Clare and Steven got engaged , they new instantly that Kinkell Byre was going to be their wedding venue. They booked the first available saturday ,fast forward 18 months and the day was finally here. I had of course scouted this venue out in a little bit of google research prior to the wedding day but I have to admit , the venue and...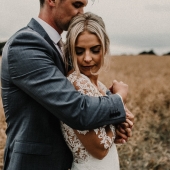 (25/10/18)
Soooo this love story has been 2.5 years in the making , which is how long ago Vanessa and Oli got in touch to book me as their Sandhole Oak barn weddin photographer. This fairytale rural venue is located in a beautiful setting , with countryside views between manchester and cheshire. The lake , clockhouse and luxury oak barns are idylic and the...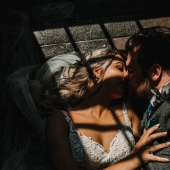 (02/10/18)
Now then , This was to be the first visit to Derby to become Laura and Joes West Mill Exclusive wedding venue photographer , I have to say ive since become a little obsessed with this industrial venue , the floors , space and original beams and windows are just stunning! The Grade 1 listed building at West Mill Darley Abbey is one of thos...