Blog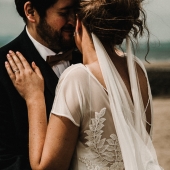 (25/06/18)
When Laura and Alvarro's message pinged into my inbox I was intrigued to say the least .... Alvy is from Chile , Laura is a 'scouser ' and they had chosen a charming and elegant country house to hold their wedding reception at , nestled in the village of Llanbedr. The house itself is absolutley stunning , filled with eclectic art deco touches...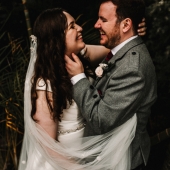 (20/06/18)
Wow , If you love all things botanical , equisite plants , and exotic flowers , earthy , beautiful , oragnic etc etc , then the Palm House at Sefton Park could be a strong wedding venue contender , its just insanely stunning.The Palm house is located in Liverpool city centre and was originally built in 1896 , the Grade II* three-tier...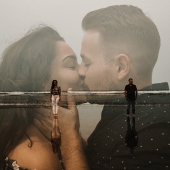 (07/06/18)
Cannot wait to shoot this couples wedding in a few weeks , but for now a pre wedding session at Summerleze beach in Bude , north Cornwall , The place is filled with long sand beaches , surfers , wind surfing , body boarding , sand sea and sunshine most the year round and we had lots of fun shooting their couple session last weekend!!! &nbsp...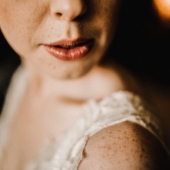 (07/06/18)
It was an absolute delight to be asked to be Heather and Jakes Hever Castle wedding photographer , after all Hever Castle is the childhood home of Anne Boleyn.If you explore the grounds a little you will discover a magnificent award-winning garden set in 125 acres of glorious grounds at Hever Castle. You can tickle your historical taste buds...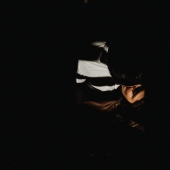 (31/05/18)
Its been one of the most fantasic experiences being able to fly out to Oslo , Norway with my good friend Tash and photograph an amazing couple in the streets of Oslo and the beautiul Oslo Opera house and Salgshallen thrift street store. Elise wore a beautiful Philippa Long skirt and the enitre shoot was intended to shoot...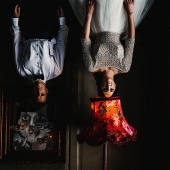 (13/05/18)
Oddfellows , by its own admission is filled with 'character , charm and little bit of odd!Its just one heck of a cool and contemporary Georgian building nestled just off the heart of Chester city centre on lower bridge street. The front of the building is quite understated yet magnificant but its only when you enter the double doors and rise...