Peckforton Castle wedding photography - Sarah and David 11th March 17
(Posted on 11/03/17)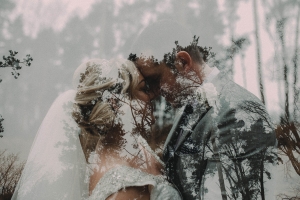 I was thrilled when Sarah and James chose me to be their Peckforton Castle wedding photographer. The castle is truly enchanting and Peckforton offers the most beautiful back grounds with views across Cheshire and Nantwich
In all the years I've been doing this, in the past I've held certain opinions on what makes the perfect wedding and those opinions come and they go...
A gorgeous dress,the latest must have shoes,  a smoking hot best man, pretty bridesmaids etc ( you get my drift)

WELL IVE BEEN OF THE WRONG OPINION!!!

Let me tell you what makes a flipping good wedding! THE PEOPLE, THE STORIES, THE CONNECTIONS, THE LOVE.
The rest is exciting sure but the heart of my clicks is not about smoke and mirrors, its about a feeling, a feeling I can't describe but I can see and experience and all the emotions that two people have when they touch.
The ceremony at the Great Hall was filled with a sensational display of flowers by the very talented Red Floral team, How they met, who were they before, who are they together. How do they bring out the best in one another! This rawness is what interests me, a love so deep it can make my eyes well up and my bottom lip tremble! Thats the secret ingredient!
If you love one another hard , Im like a kid in a candy shop ( a fat kid ) I want to catch it all and I want to share your little intricacys with the world, the way I seem them, this is what I do xxxxx