West Mill wedding venue , Derby - Laura and Joe
(Posted on 02/10/18)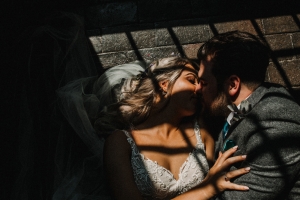 Now then , This was to be the first visit to Derby to become Laura and Joes West Mill Exclusive wedding venue photographer , I have to say ive since become a little obsessed with this industrial venue , the floors , space and original beams and windows are just stunning! The Grade 1 listed building at West Mill Darley Abbey is one of thos venues that can be moulded to suit any style or taste to become utterly unique to every bride and groom.
When it came to Laura and Joes special day we were spoiled for choice on where to take their portraits from the gallery , spinning room , the breakfast rooms and up to the cotton quarter there were just so many interesting slices of light and shadow that are so unique on a daily basis its exilerating to see.
If you would like me to be your West Mill wedding photographer please get in touch.
love
carla