Wendy and David - Owen House Barn wedding
(Posted on 25/04/18)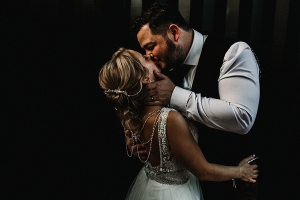 Owen house barn is the most wonderful and exclusive barn venue situated in Mobberley , Cheshire. When Wendy and David contacted me to book in their wedding date , I was thrilled to be chosen as their Owen house Wedding photographer.
Owen house is a home run barn wedding venue set in the heart of the countryside , with its own beauty shed for the bridal party to prepare themselves in , and a civil ceremony room complete with the perfect blend of contemporary and rustic finishes , whats not to love?
Wendy and her bridesmaids prepped themselves in the stunning beauty shed. Sarah Meredith trasformed the already beautiful girls into stunning ladies and Wendy wore the most magnificant gown from copplestones bridal house.
The pair tied the knot to Victoria Sharpe rich and husky vocals while the lights were dimmed and only a trickle of sun light peeping through the window. The ceremony itself was highly charged with emotion and tears flooded the bride and grooms faces. Happy tears I might add.
Owen house was renovated in 2013 by its owners Dan and Vanessa and has quickly become a super popular wedding venue of choice for bride and grooms across the country. The family have mixed elegance and a bit of cool fun into one.
Following the ceremony guests gathered in the courtyeard where the gardens 'pimp my prosecco' van run freely
Vanilla in all seasons put on the most wonderful spread and Owen house Barns , what an absolute belter of a wedding!!! Loved every single minute my face hurt by the end of the evening.
If you would like to know more about how i can become your wedding photographer please get in touch.
Alterntively , if youre interested in having your wedding film in a more rad than trad style ...take a peak at this