Sandhole Oak barn wedding photography - Vanessa and Oli
(Posted on 25/10/18)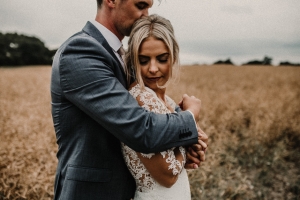 Soooo this love story has been 2.5 years in the making , which is how long ago Vanessa and Oli got in touch to book me as their Sandhole Oak barn weddin photographer. This fairytale rural venue is located in a beautiful setting , with countryside views between manchester and cheshire. The lake , clockhouse and luxury oak barns are idylic and the perfect place to hold your ceremony.
Vanessa and Oli chose to prepare on the morning at the sandhole bed and breakfast which is perfectly located adjacent to the barns and just a short walk for them both to the clock tower which romanticaly overlooks the beautiful lake.
The day itself was utterly beautiful , Vanessa and Oli were even happy to follw me all over the grounds to explore the real essence of farmlife which meant we hopped over gates and fences to find the most pretty locations for their intmate wedding portraits.
If you are wanting raw , intimate , earthy wedding photography at Sandhole oak barns , or anywhere in the uk / world for that matter then please say hi .
lots of love
Carla