Pencoed House Wedding photography , Harriet and Matthew.
(Posted on 18/03/17)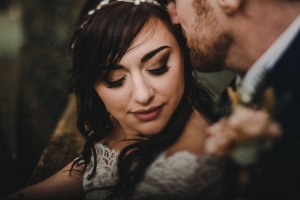 Harriet and Matthew - Pencoed House - Cardiff xxxx
A woodland themed wedding , and can I just say....wow , I couldnt be more happy to have bee chosen as their Pencoed House Wedding Photographer.
I first met Harriet and Matthiew online ....(wheyyy) no seriously, Harriet messaged me and we didn't really get to know each other a little more until a month ago , thank you Skype!! I fell in love with the darlings!!
Fast forward a month and I'm checking into a well know hotel chain in Cardiff and I could barely sleep with excitement! I had googled the venue -Pencoed estate and I could see why the couple had fallen for it, it is absolutely divine!!
The South Wales wedding venue Rustic contemporary overload and I LOVED IT! We had a blast, Harriet is a keen photographer also so this felt effortless, as though shed curated every beautiful backdrop just for me! Pencoed is an idyllic setting for a fairytale wedding. The beautiful venue is tucked away in Wales filled with babbling brooks , and 150 acres of woodland. Pencoed was beloved to once be home to the descendents of King Glamorgan and the gothis arcitecture may also have links to a Monastery way life.
When I arrived at Harriet and Matthews home , Harriet was being made to look absolutley stunning all thanks to Charlotte Joy , flower sensations by Lola of walnut and willow , fantastic entertainment followed by a south wales aband know as the Velveteens
Congratulations Mr and Mrs Wallace
xxx