Laura and Johns Combermere Abbey wedding
(Posted on 17/04/18)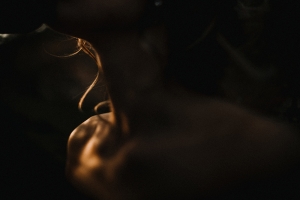 I was so excited to be photographing my very first wedding at the Combermere Abbey Estate which is located on the cusp of Shropshire and Cheshire that I woke pretty sharpish at 5am !
This venue is the venue dreams are made of and Laura and John's wedding at the Abbey did not disappoint. The wedding was utterly elegant and sophisticated at this award winning estate.
The morning started off with laura having her hair and makeup professionally done at the lodge , near the main gated entrance. Laura has this incredible hour glass figure with the tiniest waist I have ever seen , her dresss suited her perfectly and she wore a stunning pair of Jenny packham heels to finish off her look.
John was getting ready further into the grounds in one the perfect courtyard cottages that are speckled within the gardens. The Abbey is steeped in history, gothical arcitcture , rolling parklands , woodlands and enchanting waters. Combermere Abbey is absolutley stunning, the perfect venue to host your wedding , in fact its quickly become one my favourite venues in Shropshire to date. Laura and John made their vows to one another in the Edwardian Glass house where their walked straight into a confetti aisle which was perfect against the maze gardens. There are just so many beautiful little spots hidden within the walled gardens that its hard not to to get carried away but we managed to nip quickly over to the mere itself at the north wing which was beautiful and calm ....just before heading out again for 5minutes while the strong glowing sun came to thorugh the trees to cause a beautiful dappling effect. The entire day was magical and tailored to the couple perfectly .
If you would love to know more about how I might become your Combermere Abbey wedding photography , say hi
carla x
I am really over the moon to have been asked to be a recommdned supplier at Combermere abbey