Kinkell Byre wedding venue , St Andrews , Scotland
(Posted on 29/10/18)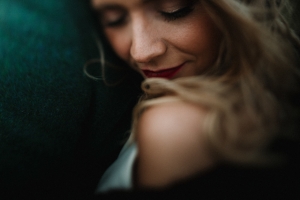 When Clare and Steven got engaged , they new instantly that Kinkell Byre was going to be their wedding venue. They booked the first available saturday ,fast forward 18 months and the day was finally here. I had of course scouted this venue out in a little bit of google research prior to the wedding day but I have to admit , the venue and location are somewhat undesribable and I was completley blown away by what I was seeing. Being Clare and Stevens Kinkell Byre wedding photographer was an absolute honour.
The Byre itself used to house cows , and the main stone venue building built in 1700s was a cow shed once on the Kinkell Farm. This beautiful farm is set on a strecth of 2 mile coastline running through the Scottish town of St Andrews The great things about this farm wedding is that its so versatlie and unique , giving you the option to completely DIY your wedding
I cannot put into words how beautiful this place is , the sand dunes are a a minutes walk away and they overlook the Scottish coast, but its inside the venue that the magic continues....
When I arrived , Clare had a wonderful team assiting her in her bridal preparations , Alex Thaddeus took to work with her loose and glamourous waves of hair while Sarah Gatherum and Natalie Ryan made everyones beautiful faces even more beautiful.
Clare wore a minimalist and sleek cut gown from Anne Priscilla paired with a beautiful pair of handmade heels by Bella Belle , and although you cannot smell her through my words , take my word for it , Tom Ford perfume is where its at!!
Amy Annand Flowers created the most beautiful bridal bouquets and centre pieces thorugh the venue and they were absolutley beautiful.
During the ceremony , the guests were taken to an area at the back of Byre , which is lit by a canopy of starlight string lights which drape down from the ceiling , its so elegant. The humanist ceremony was finished off with a hand fasting ceremony where the bride and groom have their mothers give them a tartan scraf each which is carfully folded around the couples wrists and at the end of the ceremony the two scarfs are knotted to symbolise their new marriage.
If you would like me to be your kinkell byre wedding photographer or any other venue on the planet , please get in touch here