Harriet and Matthew Wallace
(Posted on 18/03/17)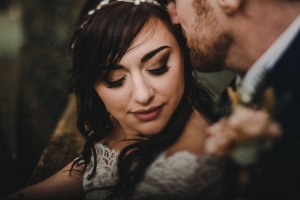 Harriet and Matthew - Pencoed Hall - Cardiff xxxx
A woodland themed wedding , and can I just say....THAT PREP !!
I first met Harriet and Matthiew online ....(wheyyy) no seriously, Harriet messaged me and we didn't really get to know each other a little more until a month ago , thank you Skype!! I fell in love with the darlings!!
Fast forward a month and I'm checking into a well know hotel chain in Cardiff and I could barely sleep with excitement! I had googled the venue - Pencoed Hall and I could see why the couple had fallen for it, it is absolutely divine!!
Rustic contemporary overload and I LOVED IT! We had a blast, Harriet is a keen photographer also so this felt effortless, as though shed curated every beautiful backdrop just for me!
Im going to add more details and suppliers involved in the next few days because I they were all so talented!
Congratulations Mr and Mrs Wallace <3 xxxxxx
xxx