Blog
(01/06/17)
Soooo, this shoot will always stay in my mind, for all the right reasons!! a) Steph and Carl are amazing and I cannot WAIT to shoot their wedding later in the summer!! b) did I mention how awesome this couple were? Llandegla pre wedding shoot!! North wales is too beautiful and shooting gorgeous couples is making me fall in love with he country all...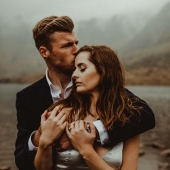 (13/05/17)
Soooo, today I tried something new! I shot selfishly, I didn't shoot for anyones tastes, preferences or rules but my own and ....I think I've learnt something about myself and what it truly means to be an artist! Of course I want my couples to love their images, but sometimes when i sit infant of a couple who have handed me a list of a zillion...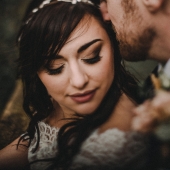 (18/03/17)
Harriet and Matthew - Pencoed Hall - Cardiff xxxx A woodland themed wedding , and can I just say....THAT PREP !! I first met Harriet and Matthiew online ....(wheyyy) no seriously, Harriet messaged me and we didn't really get to know each other a little more until a month ago , thank you Skype!! I fell in love with the darlings!!&...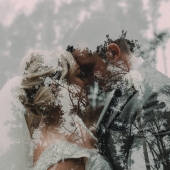 (11/03/17)
In all the years I've been doing this, in the past I've held certain opinions on what makes the perfect wedding and those opinions come and they go...A gorgeous dress,the latest must have shoes, a smoking hot best man, pretty bridesmaids etc ( you get my drift)WELL IVE BEEN OF THE WRONG OPINION!!!Let me tell you what makes a flipping good wedding!...
(09/03/17)
I guess its in the rear of every girls mind on the morning of their wedding day, WHATS THE WEATHER GOING TO BE LIKE? but really, the best thing to do in these situations is embrace it, whether you want to stay indoors and experiment with other ideas OR reallllllyyy embrace it by going out and getting soaked! ( Im always game ) The main thing...
(04/03/17)
A beautiful wedding in Peckforton castle, cheshire, an enchanted venue in the heart Cheshire's millionaire row.I have to say, I met with this pair around a week before the wedding day to shoot their pre shoot, in Delamere and they were just too funny!!The wedding day did not disappoint, they laughed all day and the day was perfect! The bride wore a...